We had a calf get out this week. We tried to figure out how she got out until we found this tree through the fence.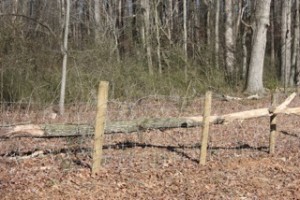 Lucky for us some fat man came and fixed the fence with a fence stretcher. It looked like he knew what he was doing, but only time will tell.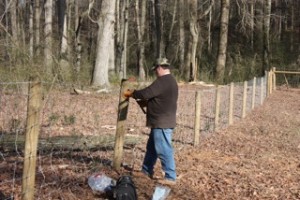 We have some new faces on the farm. We are now up to 96 cows and calves. It seems they are coming from everywhere. A couple of our favorites are Bonnie, #402 with big pink ears,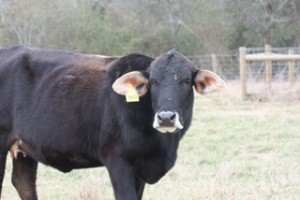 and #404 that just has this look that says "what are you looking at me for?" I think I will name her Clyde. You know Clyde the camel. If you don't know, look up Ray Stevens.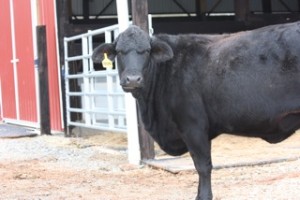 Some of the cows in the feeding pens and in the corral. Note we have changed the numbering system. The mother and the calf have the same number. Never have to wonder who the mother is again.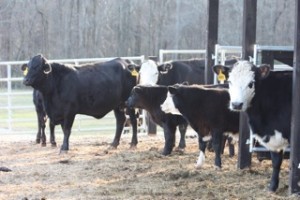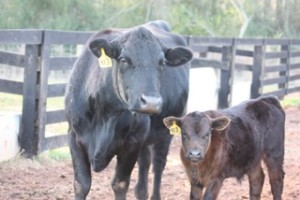 Cows in front of the frozen pond in late January. It has been the coldest winter we have had in many years and the cows are having a hard time.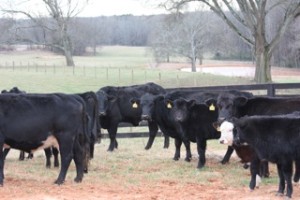 Good thing we fenced off the bottom pasture so we can open it up for them to graze on a few times a month.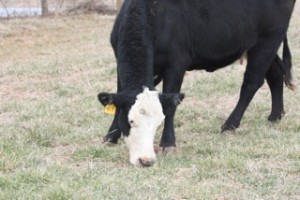 It has been very cold this year. We have feed over 200 round bales of hay. Each bale weighs over 1000 pounds. Vicki gets tired of carrying these by herself, but they are too heavy for me. With the hay, minerals, and protein supplement the cows are doing great. We feed them no hormones, all they get is natural grass, and hay supplemented with protein. If you want to have some great beef, you need to check out our sales department. Too bad, we do not have a sales department, and our calves are not for sale, yet. Maybe someday…