Amazing how the Lord works. We had the live birth of a bull calf at about 4:00 Sunday. What a great sight. The calf was so full of energy and the entire herd seemed to want to protect him.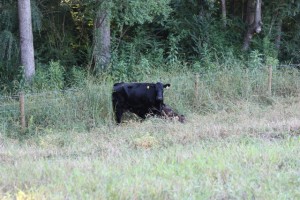 The  calf was born in front of my daughter's house. It was born to the first cow we vaccinated and tagged. Since this was the first bull calf born on the farm, we are calling him Abraham, for he will be the father of many.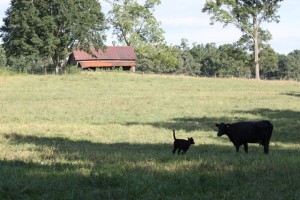 Abraham has many cousins to play with and many aunts to watch over him.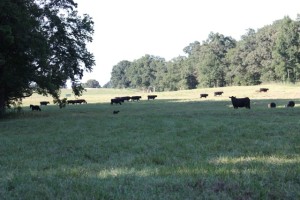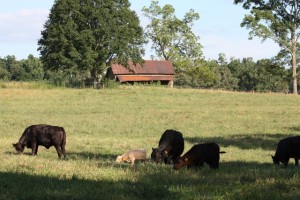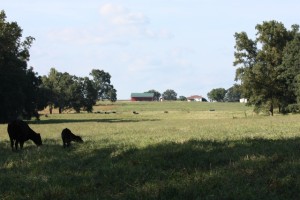 Our herd had been terrorized by a coyote most of the week. This all came to a halt about 6:30 tonight at the end of the barrel of a ruger 10/22. Thanks to a buddy of mine for showing up at the right time with the right gun. Can you say stink, stank, and stunk? That is how he smelled.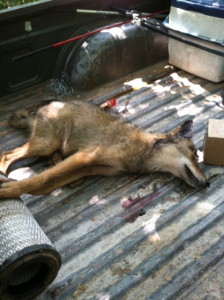 At the close of a great weekend, we see the sun setting and the canadian geese leaving the pond.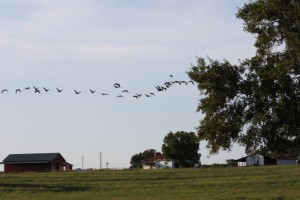 Come and join us anytime. There is always lots of work to do, but also lots of fun. We will even let you drive the tractor.