When you mix a black angus with a hereford  you get a black baldy. Black with a white face. Great meat and a larger cow.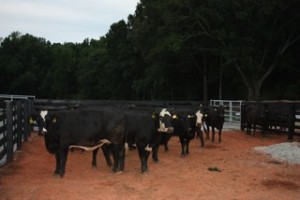 Nine calves have already been born. We had to run all the cows through the chute to give them their shots. I'm not a vet, but I slept at a Holiday Inn Express last night. Then finally they got back to their mothers and everyone was happy. In total today we vaccinated 25 cows, 9 calves, and one bull. Thirty-five animals for a couple of rookies was tough.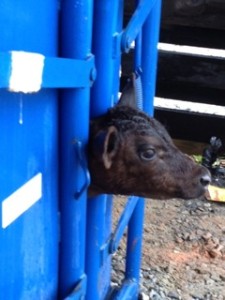 After all the vaccinations have been given, then the cows are turned out to the pasture. Nothing but pure mud after overnight rains. These cows appear thin, but they have just given birth.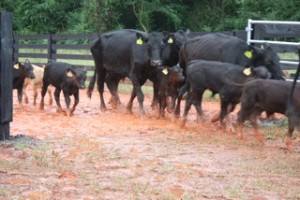 Cow loved the minerals we put out. Need to put more out every day for the first two weeks.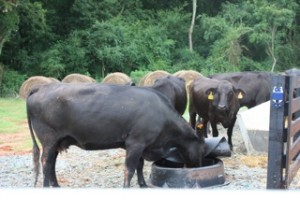 Pure bred angus bull. I think he has taken a liken to me.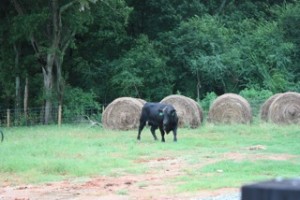 I wonder what we are having for Thanksgiving dinner next year? I smell meat not turkey.